Automatic packing line (robot palletizing machine)
---
Automatic packing line (robot palletizing machine)
Robotpalletizingmachineisarobotstackingmachinewithintegratedtechnologyofmachineryandelectricity.Itsstructuredesignisoptimizedanditsmotionisstableandreliable.Therobotpalletizingmachineisfullyautomatici
---
Category: Packaging series
Robot palletizing machine is a robot stacking machine with integrated technology of machinery and electricity. Its structure design is optimized and its motion is stable and reliable. The robot palletizing machine is fully automatic in palletizing process. When stacking robot operates normally, there is no need for manual intervention, so it has wide application scope.
Automatic packing line (robot palletizing machine)
Equipment composition: automatic weighing and packing scale, bag clamping device. Here is the heat sealing sewing machine, bagging machine, shaping machine, metal detecting machine, conveying and rejecting machine, weight rechecking machine, inkjet printer, and other related electrical equipment.
Process: after a series of production, the product is loaded into the packing bag through automatic weighing packing scale, and then pushed up by the inverted bag device, the plastic machine pushes it off, makes it fit for the code, and then eliminates and filter through the metal testing machine and the weight reinspection machine, leaving the unqualified product out of the production line. The product is identified by the inkjet printer. At the end of the packaging line, there are only palletizing machines to be placed in line according to the set program. Finally, the fork lift fork takes the tray to complete the whole packaging production process.
The palletizing machine is the material that will be loaded into the container or the packaged and unpackaged rules. It is placed on the tray in a certain arrangement and stacked automatically. It can be stacked in a number of layers. Then it is easy to carry on the next packing or the forklift truck is transported to the warehouse storage. Intelligent operation and management can greatly reduce labor force and reduce labor intensity. Automatic packing and palletizing equipment is widely used in petrochemical, food, medicine, feed, grain, nonferrous minerals and building materials and other industries, such as powdery, granular materials, automatic packing and automatic palletizing of certain volume items.
The robot put the packaging bags or boxes in a pallet or box according to the predetermined grouping way. It is usually used as a follow-up equipment for packaging line to improve production capacity and transfer capability.
The advantages of the robot palletizing machine are obvious: in view of the requirement of automatic packaging and handling, the palletizing machine can make up the automatic packing and handling line with the automatic packaging equipment to realize the unmanned production, reduce the production cost and improve the production efficiency.
Main parameter

Palletizing capacity

600~1200 bags/hour

Number of packet layers

1~10 layers

Air source

0.5~0.8Mpa

Power consumption

380VAC/220VAC 50HZ ±10%

Power

50kw

Palletizing diameter

5M
Fotos relacionadas com empacotamento automático
Automatic granulation production line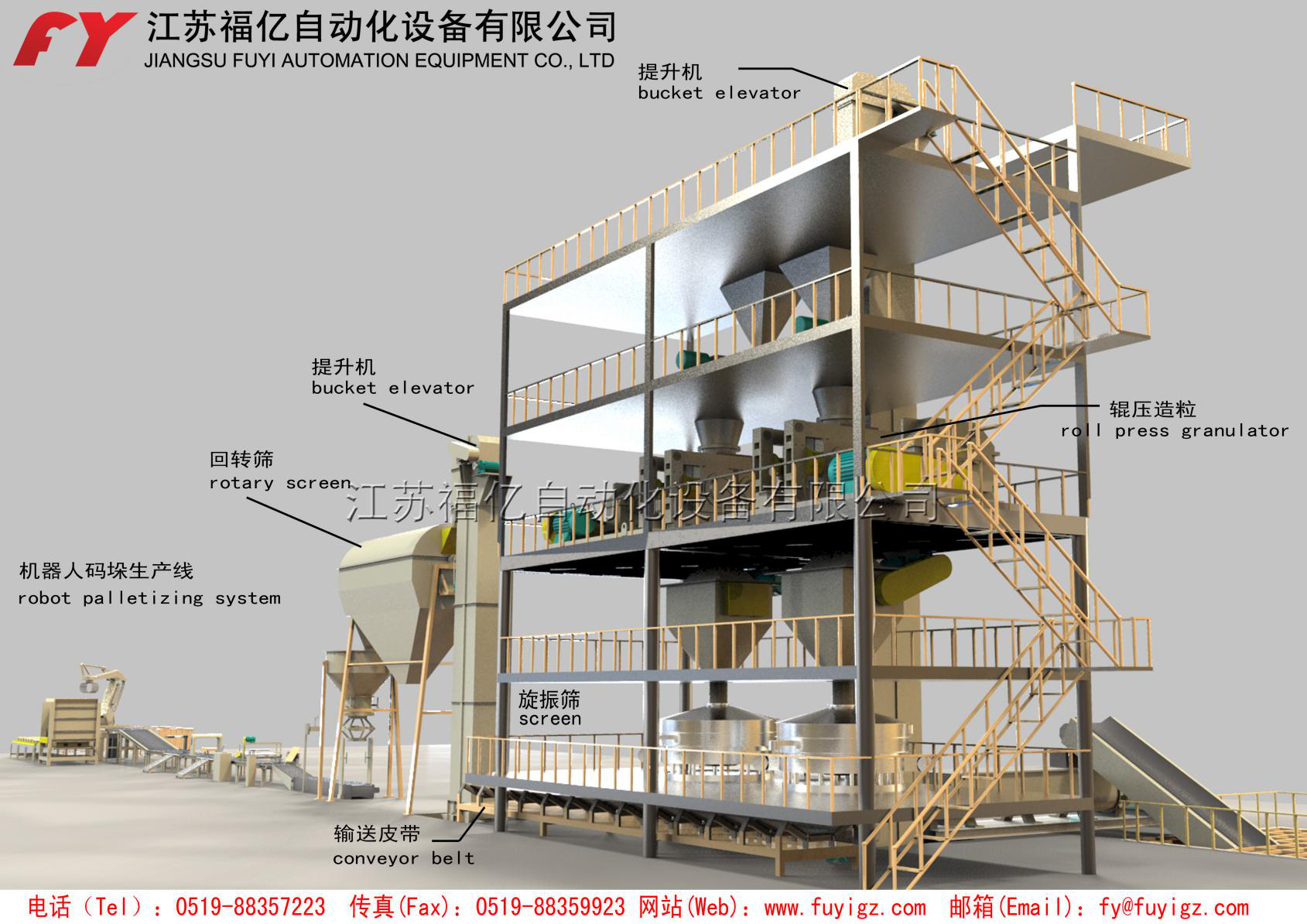 Automatic granulation production line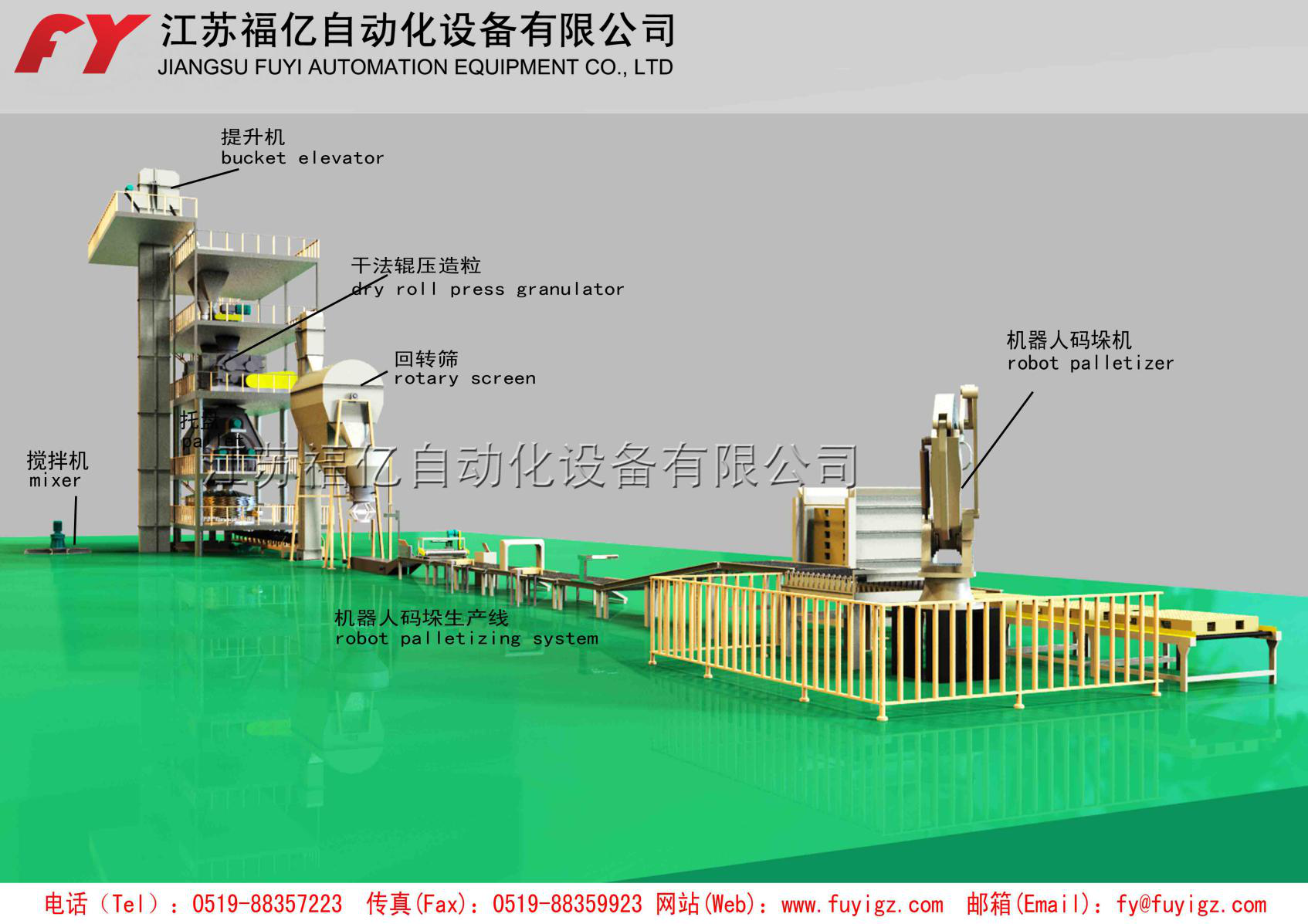 Automatic packaging process (packing machine to palletizing)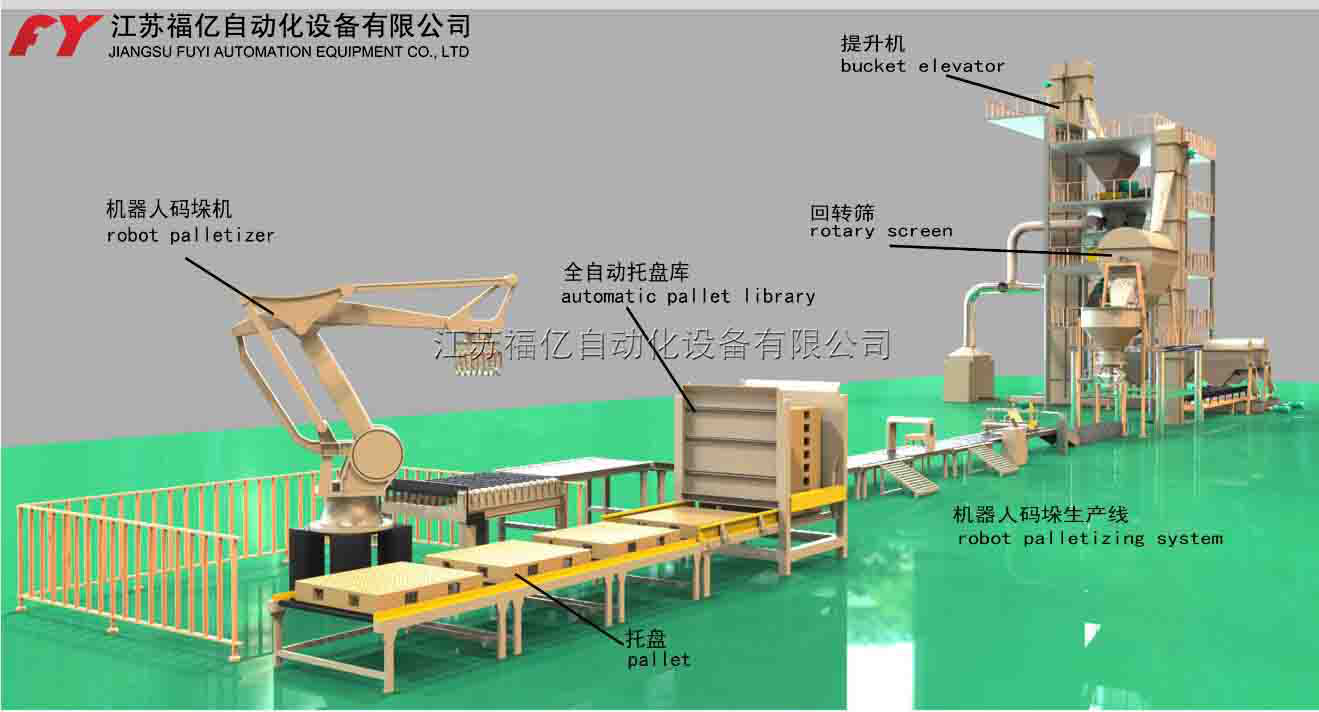 Automatic granulation production and packing line